Sex & the SimCity
Sex Replaces Fighting in New Online Games
from The Associated Press
NEW YORK — Online
games have so far mainly revolved around the killing of fantasy monsters. The occasional fight with a Stormtrooper provides some variety.

Companies are now developing a handful of games — though calling them that is a stretch — designed to give players a very different option: making love, not war.

In Naughty America: The Game, set to launch early this summer, players will assume the forms of alluring but cartoonish people who meet, flirt and have sex with other player characters. Characters will have their own apartment, but the world will have also have "public sex zones" and themed rooms, said Tina Courtney, the game's producer.

"We've got the cowboy room, the make-your-own-porn room...it doesn't just have to be `Your place or mine?"' Courtney said.

Flirting and dating have been rife in online games like Everquest and World of Warcraft — even leading to marriage between players — despite a lack of romantic or sexual features in the games.

On the other hand, sex-oriented games like Playboy: The Mansion and VirtuallyJenna have been single-player games with no online component, and thus no interaction between players.

This new crop of adults-only games would combine the player-player interaction of the online games and the graphic sexuality of the single-player games.

Game designer Brenda Brathwaite, who has been in the industry for more than 20 years, sees the new games as a natural evolution of online life, noting that even in the very simple text-based adventure games of the 80s, virtual eyelashes were batted.

Multiplayer sexual games are in the works now, Brathwaite said, because Internet connections have become fast enough to make graphically rich online environments and characters possible. For the games that envision players also meeting in real life, mainstream acceptance of dating sites like Match.com also helps.

In Red Light Center, a game already available in a test version, players take the shape of three-dimensional characters in a red-light district. They can talk to one another through headsets and microphones.

Rapture Online, a game Black Love Interactive LLC is set to launch next year, will also have three-dimensional characters, with a lot of attention paid to anatomical correctness. It will feature a networking component similar to that of a dating site, but it won't be necessary to use that feature.

Success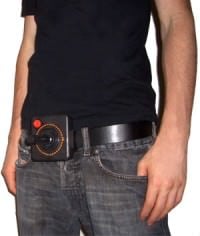 for the new games is far from assured, even though they plan to combine dating, fantasy worlds, sexual chat rooms and pornography — four things that have had enduring online popularity.

A few small companies started down this road a few years ago, but have only attracted a small number of users.

SeduCity began in 2001 with a simple two-dimensional graphical interface and has 1,500 users, according to David Andrews at Stratagem Corp., the company behind the game. By comparison, Blizzard Entertainment Inc.'s World of Warcraft has more than 5.5 million users.

Ren Reynolds, a British technology consultant and writer, believes that players may prefer to continue flirting in fantasy games that aren't explicitly sexual, or they may feel that three-dimensional environments don't improve on text-based chat rooms.

"It's true that you can do more things with text than you can with visuals," Reynolds said. "Why would I want to log on to a game just to have sex with people? It's kind of a nice idea, but I see it as difficult as a sustainable business model."

With the cost of game design increasing, it can be hard to recruit investors for a new type of game. Republik Games said last week it had been unable to close its latest round of financing, forcing it to suspend work on Spend the Night, another sex-oriented online game that was to debut this year. The studio laid off its entire production team of 12 people.

In their favor, sex game developers point to the relative success of Second Life, a three-dimensional online world that gives its participants freedom to do pretty much anything they want, as long as they can master the game's rather intricate controls. The game is not designed to be sexual in nature, but about a third of the activity in its world, which has about 100,000 users, centers around adult encounters, according to its developers.

Most retailers won't sell games with the "Adults Only" or "AO" rating. Outrage and lawsuits followed last year's revelation that a sex scene was hidden in Take-Two Interactive Software Inc.'s action game Grand Theft Auto: San Andreas, which was rated less restrictively at "Mature."

Publishers can bypass stores by selling their games online, but exposure on store shelves is still an important part of game marketing. Specialist game stores will stock AO games that are already hits, Rued said, but will keep them behind the counter.

"I'm more interested in places where people are already being carded," Rued said. "We're trying to open up some really weird alternative channels, like liquor stores."
Oh..Oh my god, sl-slow down! You're going to make me..gonna make me...oh my god...yeah, push that button...pushit!...push...oh my god...I'm gonna shoot!