Don't They Get It?! Did Enterprise Teach Them Nothing?!
No One Wants a 90210 Prequel!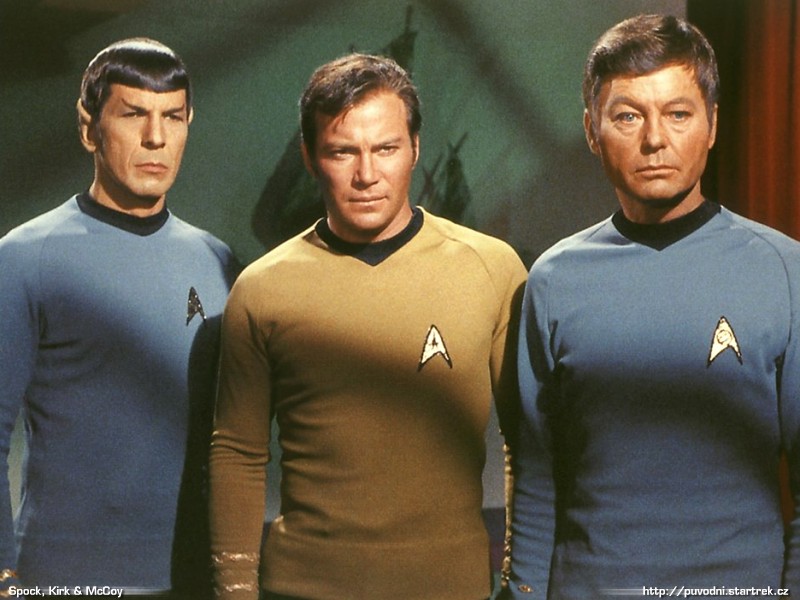 Do you want to see these three recast as horny teenagers using primitive technology? Count me out.
J.J. Abrams Re-Invents Star Trek
from Dark HorizonsStar Trek
is dead, long live
Star Trek
. Paramount is resurrecting its
Star Trek
franchise by setting
Mission: Impossible III
helmer J.J. Abrams to produce and direct the eleventh
Star Trek
feature, aiming for a 2008 release reports
Variety
.
Abrams, who's highly buzzed
M:I-III
marks his feature directing debut, is most famous for creating and producing such hit series as
Lost
,
Alias
and
Felicity
. Damon Lindelof and Bryan Burk, Abrams' producing team from
Lost
, also will produce the yet-to-be-titled feature.
The project, to be penned by Abrams and
Alias/M:I-III
scribes Alex Kurtzman and Roberto Orci, looks like it'll be a prequel of the franchise with the story set in the early days of original series characters James T. Kirk and Mr. Spock - including their first meeting at Starfleet Academy and first outer space mission.
Star Trek
has been Hollywood's most durable performer other than James Bond, spawning 10 features that have grossed more than $1 billion and 726 TV episodes from six shows spanning five decades.
The decision to relaunch comes a year after UPN pulled the plug on
Star Trek: Enterprise
amid dismal ratings, and four years after
Star Trek: Nemesis
turned in the worst performance of the ten films with $43 million domestic.
Its expected long time producers Rick Berman and Brannon Braga will not be involved and their proposed plans for an eleventh feature, including a script by Erik Jendresen, have been scrapped.