In Your Face, South Korea!
Our Lifeless Geeks Are Just a Little More Lifeless Than Yours, Eh? I Know! It Sounds Impossible!
The only Olympics where Non-Virgin, Morbidly Obese, Asthmatic, and Needs a Bath are weight categories...
US Takes Gold at Computer-Gaming 'Olympics'
from NewScientist.com
After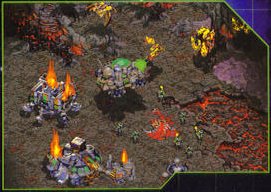 two days of concentrated laser combat, high-octane road racing, and world class soccer, the US notched up the most victories at the 2005 World Cyber Games in Singapore.
More than 39,000 spectators saw 700 contestants from 67 countries battle it out to claim a stake in a prize money pot of $435,000 – not to mention the kudos of being declared one of the world's elite computer gamers.
Fans cheered as crucial games were projected onto large screens in the auditorium, and the grand final was broadcast live on the internet.
Among the competitors were several professional computer gamers, including Niklas Timmermann from Germany, playing the racing game
Need for Speed
, and Jihoon Seo of South Korea, playing the strategy game
StarCraft
. Successful gamers can earn substantial salaries and are celebrities among their peers.
During the event, 12,000 kilowatts of electricity were pumped through the International Conventional and Exhibition Center, to keep 600 PCs and 30 Xbox game consoles running during more than 1000 matches.
The final scores saw US players win the most accolades – team gold medals for the hotly fancied Team3D in the frantic combat games
CounterStrike
and
Halo 2
, as well as an individual silver medal in the strategy game
WarCraft III
.
The US was closely followed by South Korea, which won two gold medals and one bronze, and by Brazil, which collected one gold and two silver medals. Individual gold medals also went to Germany, for
FIFA Soccer
, and to China for
WarCraft III
.